Alumni Early Achievement Award Recipients
Collin P. Palmer
2022 Early Achievement Award
BA in History and Political Science, 2012
Collin P. Palmer started at Ohio State Lima as a first-generation college student. He began what would be a career in higher education enrollment management as an admissions ambassador and tour guide at Ohio State Lima and has continued that passion at several Ohio State campuses, the University of Maryland, the University of Toledo and Kent State University, where he currently serves as the associate vice president for enrollment management. Palmer's commitment to access to higher education for all is at the heart of his professional life, which represents the core tenets of Ohio State's land-grant mission. He advocates for students at both the state and national level and is a past president of the Ohio Association for College Admission Counseling. He has worked throughout his career to build a seat at the table of higher education for those who have not always had the opportunity.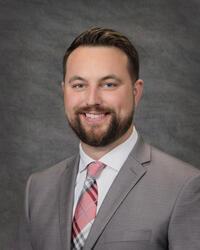 Ashley Blackburn
2021 Early Achievement Award
Bachelor of Science in Health Sciences, 2011
Ashley Blackburn earned her Bachelor of Science in Health Sciences in 2011 after completing all her coursework at The Ohio State University at Lima. After graduation she saw a need for home care services that allow individuals to live independently as they age. In 2012, Blackburn founded Aspire Home Health Services in Cridersville to meet that need. Since then, the company has grown to employ more than 40 people and serve patients at every age and every stage of life. Blackburn has also actively engaged with her community, serving through both the Wapak Rotary Club and the Wapakoneta Chamber of Commerce. She generously opens her business and herself to Buckeyes seeking internships and information about home health services.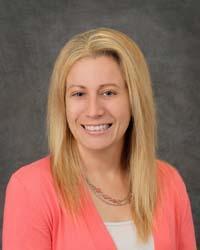 Captain Jeffrey C. Anderson
2020 Early Achievement Award
Bachelor of Science in Finance from the Fisher College of Business, 2011
Captain Jeffrey C. Anderson began his Ohio State career in Lima before graduating with a Bachelor of Science in Finance from the Fisher College of Business in 2011. He went on to serve in the United States Air Force, flying combat missions in several theaters and providing much needed medical evacuation from combat zones. Wherever he is in the world, he finds a way to help people in need. While serving his country as a combat aviator, Captain Anderson volunteered to fly emergency relief supplies to Puerto Rico following Hurricane Maria and to Haiti following the earthquake disaster. As he has moved into the civilian air ranks, Anderson continues to serve in the United States Air Force Reserve.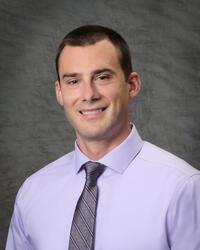 Ryan Kraner
2019 Early Achievement Award
Bachelor of Science in Biology, 2015
Ryan Kraner embodied the Buckeye spirit during his four years at The Ohio State University at Lima and beyond. While he worked to earn his degree in biology and graduate cum laude, he was also working hard to help others. He was a physics and organic chemistry tutor, an honors student and active in a variety of clubs. Through one of the clubs he formed, Kraner and his fellow students raised nearly $20,000 for life-saving cancer research through Pelotonia, an effort he continued after graduation with awareness campaigns like his "88 Mile Script Ohio Ride." After graduation, Kraner entered Officer Candidate School for the US Navy and progressed through training to earn his "wings of gold" and the status of Naval Flight Officer.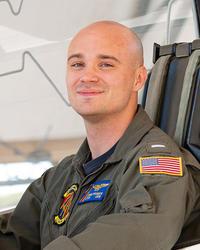 Megan Rutledge, OD
2018 Early Achievement Award
Bachelor of Science in Biology, 2011
 
Doctor of Optometry, 2015
Megan Rutledge graduated cum laude with honors in 2011 with her bachelor's degree in biology and cum laude in 2015 with her doctorate in optometry. Dr. Rutledge completed all of her undergraduate work at Ohio State Lima and participated in a variety of activities on campus, including a strong presence in the undergraduate research area. Following a year-long residency in Ocular Disease at the Department of Veterans Affairs Medical Center in Dayton, Dr. Rutledge joined Mercer In-Sight in 2016. She has taken an active role in mentoring future optometrists and fellow Ohio State students. Her perseverance, commitment to helping others and her caring nature make her an outstanding optometrist and asset to her community.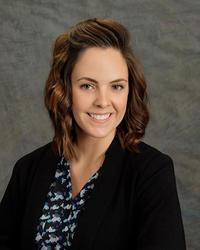 Kristin Schafer, MD
2017 Early Achievement Award
While working toward her BS in Biology at Ohio State Lima, Kristin Schafer, MD, won a competitive Summer Research Fellowship and an Undergraduate Research Award and presented at several research forums. Her intellectual curiosity and academic rigor extended far beyond her home field, earning her division and department awards in chemistry, mathematics and classics.
Between her time at Ohio State Lima and medical school, Schafer earned a Surgical Research Intern position at the US Army Institute of Surgical Research. While in the Tactical Combat Casualty Care Task Area, she worked with a team of trauma surgeons and physiologists to explore why some people can tolerate large reductions in blood volume while others can't. Schafer went through medical school as a second lieutenant in the US Air Force. She has been active with a Community Care Clinic, vacation bible schools, Holiday Mail for Heroes and a variety of clubs centered around the medical fields.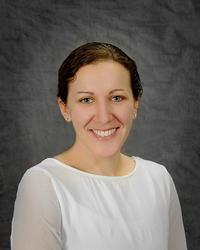 Tyler Burklund
2017 Early Achievement Award
Since graduating from Ohio State with a BA in Communication Analysis and Practice, Tyler Burklund has earned his special education teacher licensure and an MEd in Education Leadership. He became the youngest person named as a program director with the Center for Autism and Dyslexia, where he has helped increase student nrollment and foster academic growth in the classroom.
While at the Center for Autism and Dyslexia, Burklund helped develop a Transition Fair with Ohio State to allow high school students their first access to the university and to begin to build a critical relationship to future education opportunity. Burklund has also developed and implemented Getting the Right Education for the Adult Transition. The students volunteer in the community while working on transitional skills in the social and employment realms. Burklund serves on the Ohio Coalition for the Education of Children with Disabilities and the Allen County Transition Council.